Caesarea: The Sand and the Sea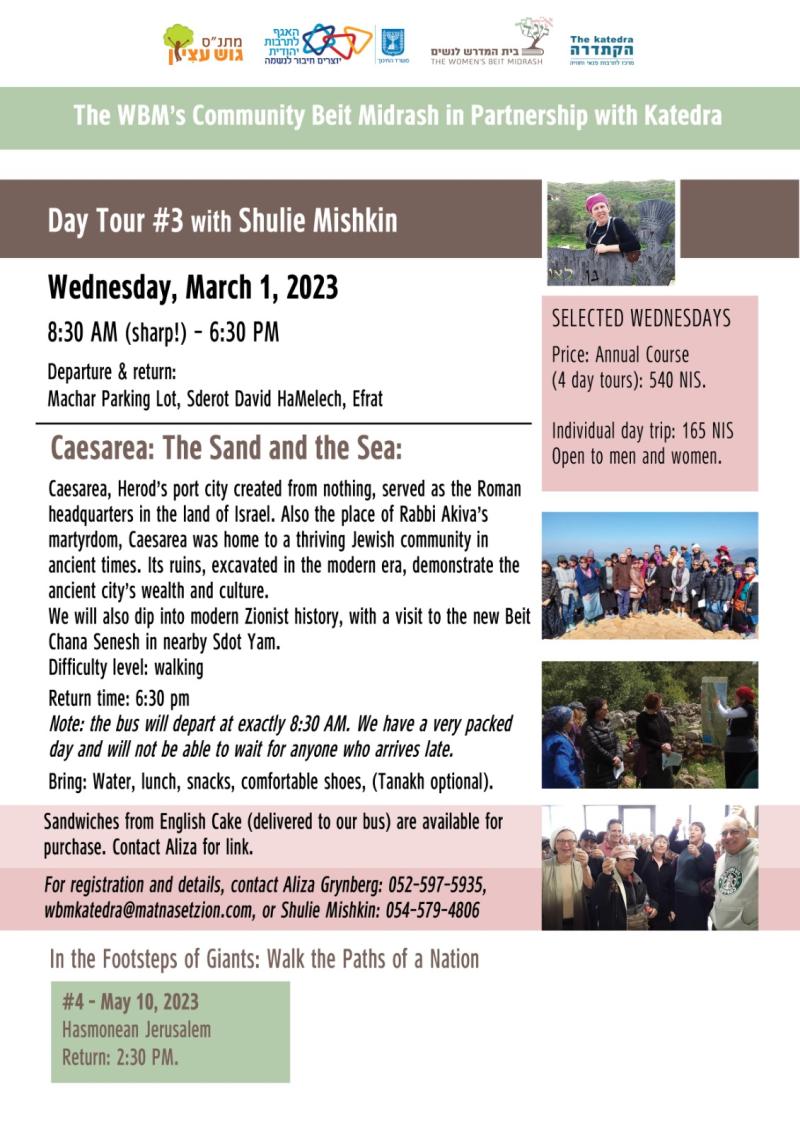 האירוע ייחל בעוד:
| תאריך עברי | תאריך לועזי | שעה | מיקום |
| --- | --- | --- | --- |
על האירוע:
Caesarea: The Sand and the Sea
Day tour with Shulie Mishkin
March 1, 2023
8:30 AM (sharp)- 6:30 PM
Departure and return: Machar parking lot, Sderot David HaMelech, Efrat.

Caesarea, Herod's port city created from nothing, served as the Roman headquarters in the land of Israel. Also the place of Rabbi Akiva's martyrdom, Caesarea was home to a thriving Jewish community in ancient times. Its ruins, excavated in the modern era, demonstrate the ancient city's wealth and culture.
We will also dip into modern Zionist history, with a visit to the new Beit Chana Senesh in nearby Sdot Yam.
165 shekel per person.
Men and woman welcome.
Difficulty level: walking
Return time: 6:30 pm
Note: the bus will depart at exactly 8:30 AM. We have a very packed day and will not be able to wait for anyone who arrives late.
The WBM's Community Beit Midrash in Partnership with Katedra.
לחצו למילוי פרטים וקבלת מידע נוסף: